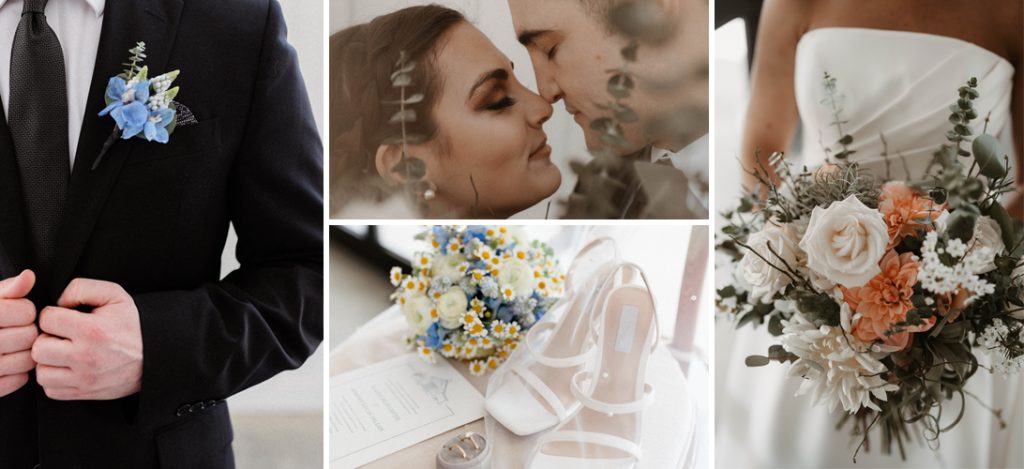 Your wedding package would include:
The beautiful gathering space of The Lookout's building, patio and grounds can accommodate up to 310 guests
A dedicated wedding planner to help create the wedding of your dreams
Wedding meal tasting session for up to 6 people
Two-night honeymoon suite accommodations at Hope Lake Lodge for the married couple
Access to bridal suites for those sweet, getting-ready moments
Customizable culinary packages with complimentary champagne toast
A built-in service bar, plus multiple portable bars
Dinner/cocktail/specialty tables, reception/ceremony chairs, tableware/glassware/utensils
Shuttle service included with handicap accessible grounds/parking
Happy Guests Say…

Our daughter and son in-law's wedding was at The Lookout and the rehearsal at Trax! We spent the entire weekend and could not have been more pleased. 5 ⭐️ just perfect!!!!

Kim DeRitis
MENUS
We offer customizable menus to accommodate your specific needs and different cultures.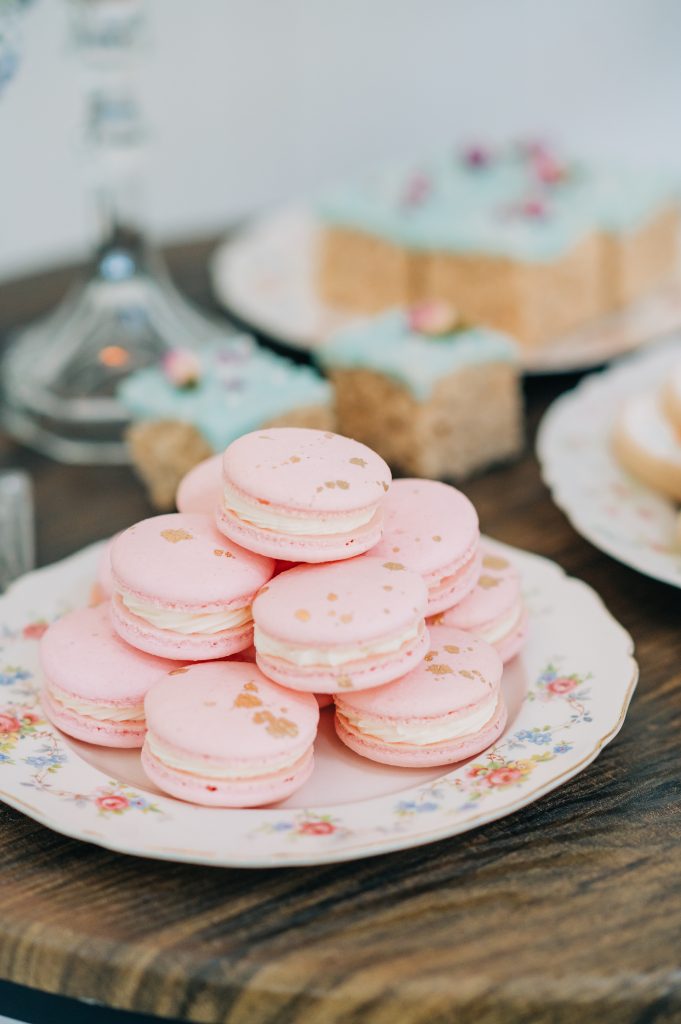 On-Site Wedding Coordinator
Each wedding couple receives an on-site Wedding Event Coordinator and this coordinator is responsible for the following:
Creating the event agreement to outline financial commitments for the wedding weekend and creating a payment schedule.
Providing consultation for all food and beverage selections for your celebration.
Scheduling you for a tasting event – where you are providing up to 6 meal tickets for the event (tasting events take place November – May each year).
Planning the event timeline for your rehearsal evening and wedding day festivities.
Offering vendor recommendations.
Creating your hotel room block – included in the original event agreement.
Providing a final review of your banquet event orders prior to your wedding and communicating your event details to our events team.
Facilitating your rehearsal, the night before the wedding – as long as your ceremony is at The Lookout or Greek Peak Mountain Resort.
Confirming your seating plan and room layout.
Coordinating the set-up of your ceremony chairs (if applicable) and your reception tables and chairs.
Serving as the liaison between your wedding planner and Greek Peak's Event Team to ensure flawless execution of your celebration.
Connect with all of your vendors prior to and on the day of the wedding.
Serving as a day-of point of contact for all vendors.
Assisting with event decorating, if this amenity is added.
Acting as a liaison between your bridal party, vendors, and guests as needed.
Overseeing the setup and removal of outside vendors.
Coordinating the delivery and removal of all personal items from your reception space, including rental equipment, decorations, signs, gifts, and cards, etc.
For additional items or questions – please converse with your Wedding Coordinator.
Other Wedding Services
Rehearsal Dinners
Next-day Brunches
On-site Hotel and Spa
FAQ
Q: How many guests can The Lookout accommodate?
A: Up to 310 guests.
Q: How many events do you host each day?
A: We only host ONE event each day.
Q: Do you allow outside caterers?
A: No, we do not allow outside caterers.
Q: How far in advance do we need to book to ensure that we will get the date we want?
A: Due to the popularity of The Lookout we ask that you book your event as early as possible. For a list of available dates please contact us.
Q: Can we do a complete outdoor reception at The Lookout?
A: No.
Q: Do you have hotel rooms available?
A: Yes! We have many rooms available at Hope Lake Lodge.
Q: Can you host a wedding in the winter months?
A: Yes! The Lookout is a year-round venue with beautiful mountain views.
Q: Are you air-conditioned / heated?
A: Yes!
Q: What happens if it rains?
A: The ceremony is held on the dancefloor and cleaned up during the cocktail hour. Cocktail Hour is able to still be held on the patio or another area within the venue.
Q: How do I schedule a tour?
A: Contact us to schedule a private tour.
Q: Is a non-refundable deposit required to book my Wedding at The Lookout?
A: Yes, there is a $3,000 deposit required for events.
Q: When are my final guest counts due?
A: Final guest counts are due 14 days prior to your wedding date.
Q: When are my menu selections due and is there a tasting prior to selection?
A: Final menu selections are due 30 days prior to your wedding date. We host tasting events throughout the year, and you receive up to 6 complimentary tickets to the tasting event of your choice. Final menu selections are due 30 days prior to your wedding date.
Q: What are the meal options and cost for children ages 12 and under?
A: We offer choices of either macaroni and cheese, pasta with marinara, or chicken fingers. All served with french fries. Note: You may only select one meal option for all children attending. Children 0-3 years old will still be given the meal you selected but are free.
Q: How do we arrange our farewell brunch/breakfast?
A: Reach out to your event coordinator and they will send along the various options available! Final headcounts for buffet choices are due 14 days prior to the wedding and must be paid in full 7 days prior. Your farewell breakfast or brunch does not apply towards any minimum food and beverage requirements for the wedding. Brunches can run up to 1 ½ hours maximum and times are established at the time of meal confirmation with your event coordinator. Greek Peak reserves the right to determine the location of the farewell brunch/breakfast.
Q: May I use vendors other than those on your approved/preferred vendor list?
A: Our approved/preferred vendor list is provided to assist you in selecting reputable vendors that we have worked with previously. Other vendors may only be permitted on a case-by-case basis at the discretion of management; Greek Peak reserves the right to deny the use of any vendor not on this list. Please discuss intended vendors with your Wedding Coordinator prior to making vendor deposits or reservations. You will be responsible for providing an accurate list of all vendors and contact information to your Wedding Coordinator prior to your wedding date to assist in the day-of coordination of your wedding. If you receive approval to use vendors that are not on our approved vendor list, certain vendors will be required to supply their liability insurance policy.
Q: Is there on-site parking?
A: Yes – there is a large, complimentary parking lot either at the Hope Lake Lodge with shuttle service to the venue or a parking lot near The Lookout venue, also complimentary. We please ask that if you plan to leave your vehicle overnight that you let management know as with the possibilities of other weddings the following day – we need to make sure we offer the same number of spaces for each wedding.
Q: Where will my outdoor wedding ceremony be held in case of inclement weather?
A: Your Wedding Coordinator and Banquet Manager reserve the right to move your outdoor ceremony to an indoor or covered location in the event of serious inclement weather. In most cases – your final blessing is requested before movement takes place. Final ceremony locations must be decided by 2 hours prior to the wedding start time. The indoor location is on the designated dance floor inside the space and chairs are removed during the cocktail hour timeslot – to ensure space is readily available at the beginning of the reception.
Q: Are there any decoration restrictions?
A: Candles with flame must be in a glass case, and the flame must be below the top edge or completely covered with ample ventilation. Loose glitter and confetti are prohibited.
Q: What additional items are we able to use at no additional cost?
A: 3 tier cylinder vases, votive holders, two styles of table numbers, cake cutting utensils, card boxes, assorted dessert risers, etc. Subject to availability and first come first serve.
Q: Do you offer decorating services?
A: Yes – ask your Wedding Coordinator for more details.
BAR FAQ
Q: Are bar service upgrades and signature cocktails available?
A: Yes, we offer a variety of bar service upgrades and add-on options to help you customize your event. Signature cocktails are available upon request. Please inquire with your Wedding Coordinator if you are interested in having signature cocktails.
Q: May I add additional hours of bar service to my package?
A: If you have selected a package that offers a limited number of hours compared to the entire duration of the wedding, then yes – you are able to add an additional hour(s). Open bars are limited to a maximum of six total hours.
Q: May I bring in wine, beer or liquor from an outside source to be served during the event?
A: In accordance with New York State Laws, all food and beverage must be provided by Greek Peak Mountain Resort – the management company for The Lookout. We are unable to permit the service and/or consumption of outside beverages of any kind in any part of our facility, including but not limited to reception rooms, cocktail hour spaces and ceremony sites.
Q: Is bar service included in my vendor meals?
A: We respectfully ask that all vendors not consume alcohol during the duration of the wedding, unless otherwise discussed with Wedding Coordinator, wedding couple and permitted vendors. Vendor meals are discounted to account for only meal served. If prior approval takes place – additional charges will apply for those vendors.